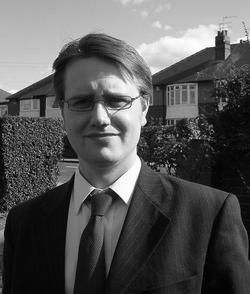 Name: Ben Storey
Where do you live?
Methley, near Rothwell and Woodlesford.
What is your business?
Courtley West, Accountants & Business Advisors.
What influenced you to set up this business?
I sincerely believe that every business, director and manager deserves a service which is specifically suited to their needs and expectations. It's getting harder to find good customer service but I really believe that if you get that right then the rest will follow. I'd been advising clients for years in how to run their own business and so I thought I'd better put my money where my mouth is. I quit my job with it's secure salary and put all my energy into this business.
What challenges / goals are you currently facing?
I'm trying to get my head around the marketing; it's not something I'm particularly familiar with so I'm learning as I go. I generate most of my business through referrals from existing clients or from other professional such as bank managers, however I would like to build on the brand and increase the general awareness of the business in the local area.
What is the best advice you have ever received?
You can do anything if you put your mind to it. (Professor Hill, University of St. Andrews.)

What is your definition of success?
Making my kids happy!
To find out more visit www.courtleywest.co.uk