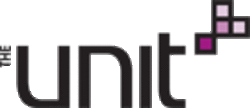 Leeds Catalyst and Bradford Grid have teamed up with The Unit and now all Event and Centre members can benefit from discounts on their 'Excellence in Enterprise' training programme.
The programme has been put together by experienced and successful entrepreneurs across Yorkshire and covers the issues that your business may face from pre-start up to 3 years old.
Topics include:
Strategy and planning
Marketing
Business Development
Staff
Administration
Finance
Legal
IT
plus a whole range of other skills development courses including How to Network, Time Management, Presentation skills, Stress Management, Confidence / Assertiveness etc etc.
For more information, please contact:
Wendy
Mobile 0787 269 4804
Email wendy.smith@leedscatalyst.com
Or Randolph
Mobile 0789 439 3835
Email randolph.robinson@leedscatalyst.com